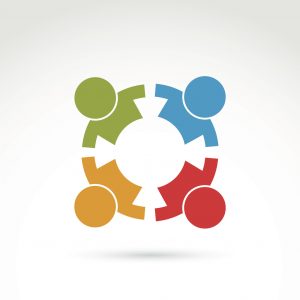 Here at Thread, we have unveiled our updated brand, which is "Connect. Simply." Each of us has been asked to write a short blog post about that and what it means to them in their specialization.
As the Vice President of Public Relations, I find the new philosophy energizing. It is a reminder that the actual communication process has not changed and actually has never changed. When we boil it down, when we get rid of the jargons, acronyms, and apps, we end up with the root elements: sender, message, audience.
And that's exciting because that's where we can do our best work.
Of course, simple and easy are not the same thing. In fact, I'd say simple is harder. A lot of complexity is nothing but a crutch or a hiding place.
The most important thing is that it is empowering. I know audiences are feeling overwhelmed and so are senders. This is an invitation to focus on the only things we ever had control over in the first place.
Of them all, I think we'll find two specific things when we put this into play.
First, the biggest work we need to do is on the sender side of the equation. It is no secret that trust is scarce right now in our society. In fact, you could argue that 2016 was about nothing if not about a lack of trust. People who want to communicate simply must maintain their reputation and the trust of their key stakeholders. Which means a renewed focus on strong communications throughout our ecosystems, including being transparent, authentic, proactive, responding to customer issues and correcting problems quickly and honestly. Companies and organizations that can do this effectively will then be given permission to have their messages received.
Second, if we think about audience--the actual people we are communicating to first--we correct our vision so we are thinking about the who and not how. In a simpler and more effective communication environment, we want to choose the tool that gets to the people most effectively, unlike our current tendency to focus on the app, channel, site, or publication.
As we move through the year, we are always looking to hear your ideas. How is complexity hampering you? What does simplicity mean to you in your daily work?