If you missed it, Whitney Rofkar, Thread's Director of Public Affairs, was featured on WTOL News 11 discussing the national lunch trends, consumer behavior and how it's affecting our local economy.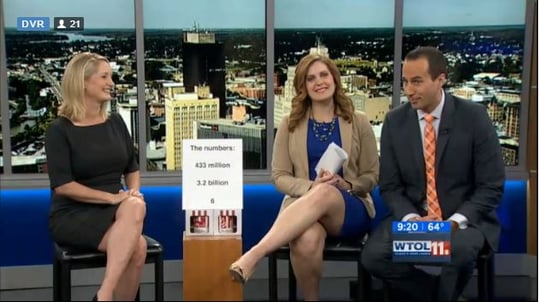 There's been a major shift in lunch trends over the last few years. An article in the Wall Street Journal says that going out for lunch during the work week is a dying trend. We're taking national lunch trends and applying them to Toledo to see if we're a part of that trend or are trending against the rest of the country.
Nationally, the U.S. restaurant industry is in a bit of a funk. Numbers don't lie and people just aren't going out to lunch as much as they used to. Last year, Americans went out to lunch 433 million fewer times than last year. That resulted in a $3.2 billion-dollar loss in the restaurant business. Statistics show that it is the lowest level of lunch traffic in at least four decades.
How does our fair city compare to the national trends? We are seeing a bit of decline but not nearly as dramatic. There are still plenty of local restaurants that fill their seats at lunchtime.
There are three main reasons as to why we are seeing this shift in consumer behavior:
Employees and employers are trying to be more efficient meaning companies are ordering in lunch and doing "lunch and learn" sessions.
With restaurant costs going up and supermarket prices going down, it's less expensive to make your own lunch.
Consumers are buying more healthy and fresh food options from supermarkets as a replacement for dining out.
Since Toledoans still go out to lunch more than the national average, this means local restaurants are offering great lunch specials to get you in the door. There are also several new restaurants offering fast healthy food options, combining efficiency, cost and healthy options.
Plus, if you enjoy eating out at lunch, there are studies that show it's good to get away from your desk and take a break from the computer screen. With many new restaurant options and great lunch specials, we say go ahead and go and enjoy a lunch out every now and then.
What are your thoughts on eating out for lunch? Connect with us on Facebook and tell us your favorite spot to eat out. (Maybe we'll take you to lunch.)