Marketing automation software is a category of powerful technology that enables organizations to increase efficiency and get better results from their marketing departments in order to fuel revenue growth.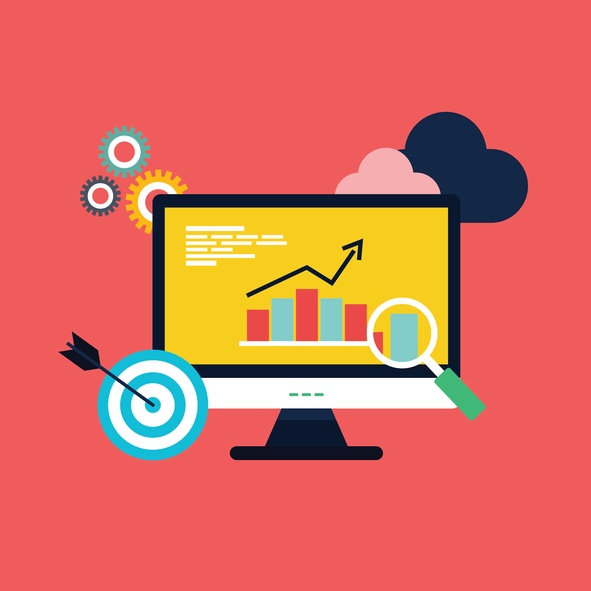 Many organizations today are familiar with the existence of marketing automation software; however, many marketers don't have a great handle on how to best leverage marketing automation within their specific business.
The potential advantages of marketing automation are tremendous. Here are four of the top-cited reasons to start using marketing automation software in your organization.
1. Gained Efficiency
The most obvious and most common reason to use marketing automation is its streamlined ability to automate repetitive manual marketing tasks, such as sending lead nurturing emails, updating contact records, scheduling social media posts, or updating elements of your website.
All marketing automation software is designed to help marketing teams prioritize and execute their marketing tasks in a more streamlined and efficient way. This is great news for marketing teams, who can now be freed up to work on higher-priority, more strategic initiatives.
2. Enhanced Reporting
One of the most compelling reasons to invest in marketing automation software is for its incredible reporting capabilities. Today's top marketing automation platforms use real-time analytics to allow for customized, in-depth reporting on just about anything a digital marketer could dream of, from call-to-action button click-through rates to sources of traffic to your blog to identifying which of your contacts are most engaged with your brand.
Marketing automation gives you the enhanced ability to dig deep into your metrics and uncover what's working well, what's not working as well as expected and what changes to make to start seeing better results right away. The top marketing automation software platforms are all-in-one systems, meaning that you can see all of your analytics data without the need to switch back and forth between platforms and interfaces. Additionally, these systems integrate seamlessly with supplemental analytics tools, such as Google Analytics or heat mapping software like HotJar or Lucky Orange.
3. Warmer Leads
Marketing automation software not only has the power to automate marketing tactics, but it can also actually automate the process of deepening engagement with your prospects and warming up your leads. By leveraging workflows, marketers are able to automate prospect communications based on a series of conditions that the marketer sets in combination with a series of conditional (if/then) statements.
Coupled with the ability to build lead nurturing workflows is the ability to segment your lead database and marketing content by any number of criteria - from demographic information collected via forms to an individual contact's history of interaction with your brand. For example, you can create automated lead nurturing workflows that will send certain pieces of marketing content only to those website leads who return to your website within a week and review your pricing page.
If you're not sure whether your organization could benefit from marketing automation's ability to produce warmer leads for your sales team, check out this list of common signs that you may have a need for automated lead nurturing and lead management:
You're generating leads, but ignoring leads that are not yet ready to buy
Your sales team is unhappy with the quality of leads you're sending them
You're sending the same marketing emails to your entire database
You're collecting valuable lead information, but you're not using it for segmentation
You're sending or following up to all of your emails manually
You want to convert more leads to customers with better lead nurturing
4. Better ROI
Marketing automation empowers marketers to work faster and smarter, with more personalized content targeted specifically to certain audiences. It's therefore not surprising that one of the top-cited reasons for using marketing automation software is its extremely high ROI.
On this last point, be cautious. Marketing automation software can generate a huge lift in results and ROI, but the software tools themselves will not automatically bring you results. Just like any software, to succeed with marketing automation, you need to make sure the technology is supported by sound strategy and human decision-making in order to get you to your goals.
Want to learn more about the power of marketing automation? Register now for our live webinar, Attract, Convert & Close More Customers with Marketing Automation, coming up on Wednesday, June 6, 2018, at 2:00 pm EDT. Click below to save your seat.