Thread Marketing Group has earned multiple honors for their outstanding work in healthcare marketing.
The 35th Annual Healthcare Advertising Awards presented the Toledo agency with four (4) Healthcare Advertising Awards (Gold, Silver, Bronze and Merit) across multiple categories for their work with both St. Luke's Hospital and The Toledo Clinic.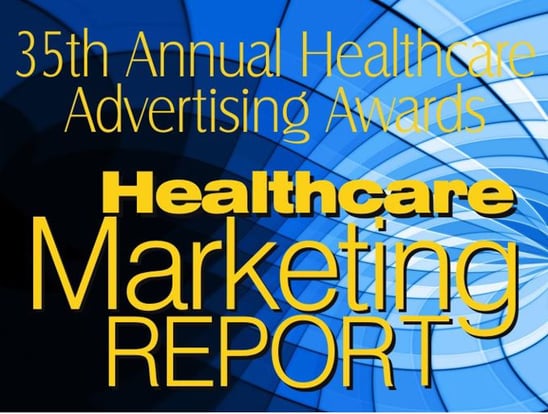 The Healthcare Advertising Awards is the oldest, largest and most widely respected healthcare marketing awards competition. The annual awards are sponsored by Healthcare Marketing Report, the leading publication covering all aspects of healthcare marketing, advertising and strategic business development.
A national panel of judges were engaged in reviewing all entries based on creativity, quality, message effectiveness, consumer appeal, graphic design and overall impact. This year, over 4,000 entries were received, making the awards the largest healthcare advertising awards competition and one of the ten largest of all advertising awards.
Judy McFarland, President of Thread Marketing Group, stated, "While healthcare marketing has always been a personal passion of mine, these awards are especially meaningful given the historical marketing challenge we faced related to St. Luke's Hospital and the first-ever FTC-ordered hospital divestiture. We needed to quickly and effectively rebrand and reintroduce the hospital to the region in order to generate market share. Likewise, with The Toledo Clinic, a nearly 100-year-old brand, our challenge was to rebrand them as a uniquely different, physician-owned and led system where patients (not quotas) come first."
Thread's award-winning work included the St. Luke's Hospital "Heroes" campaign and "Hush" poster series as well as the "Choose Well, Feel Better" campaign for the Toledo Clinic.
"This is a highly prestigious honor that everyone here at Thread played a part in winning," said David Proudfoot, Creative Director for Thread Marketing Group. "This recognition as a top-tier healthcare marketing agency is well-deserved and reflects our team's commitment to be the best."
Healthcare marketing is a highly specialized discipline that requires detailed expertise and experience in order to strategically orchestrate a mix of online and offline tactics to communicate, nurture and encourage interaction with patients and consumers over the entire patient lifecycle.
As a leading healthcare marketing agency, Thread works with healthcare systems nationwide to create innovative and strategic marketing campaigns that connect simply with patients.
To learn more about our innovative, award-winning healthcare marketing solutions, contact Thread Marketing Group.