Plus 5 Free Tools to Get You Started
A marketing technology (or "martech") stack is no longer optional for mid-sized companies. In fact, for most companies, it's not a matter of choosing if it's a good idea to use technology to market your brand. Instead, it's a matter of choosing which pieces of marketing technology to incorporate in order to get you the best lead generation and business results.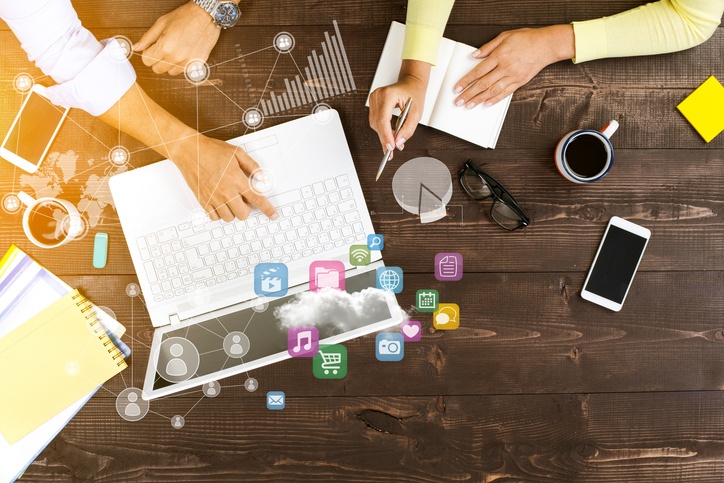 The marketing technology landscape is complicated, period. From ecommerce tools to A/B testing to social media to live chat to heat mapping to ABM software, martech solutions exist today for nearly every facet of marketing that you can imagine.
So, let's start with the basics and simplify the landscape a bit. Below are five essential elements that make up a basic marketing tech stack, plus five free tools to help you get started leveraging technology for better marketing results.
1. Website CMS
For almost any business today, your most valuable digital marketing asset is your website. Your company website is the digital home for your brand and should serve as the epicenter of brand awareness and lead generation for your business.
The most basic and most important element of a marketing tech stack is a website CMS, or content management system. A CMS is the software that allows you to control and manage content within your website, often without any technical expertise required. Using a CMS, you can very easily add, edit, optimize or remove pages, sections or images throughout your website.
If you're reliant on highly technical expertise to make even minor website changes, it's probably time to make a change. WordPress is the most popular CMS in the world, and it's free.
Recommended Free Tool: WordPress CMS
2. Analytics
You can't improve what you don't measure. An understanding of how your website and other digital assets are performing is absolutely necessary for marketing teams today.
The most popular and comprehensive analytics program for your website is Google Analytics, and it's free. Google Analytics provides the best data available on your website performance and allows you to track everything from number of website visitors to the average amount of time spent on each page of your website. These insights are incredibly valuable to marketing teams because they can optimize their marketing campaigns based on real-time data.
Google Analytics is free, and it's easy to get started using. There's really no excuse not to arm yourself with a basic understanding of how your website performs.
Recommended Free Tool: Google Analytics
3. Marketing Automation
Marketing automation has the power to transform your marketing department, and it's a must-have for any mid-size company today.
Marketing automation enables marketing teams to gain productivity, engage prospects, nurture leads and demonstrate ROI. Today's systems are flexible and scalable, designed to grow together with your business.
Determining which marketing automation software is right for your business requires an understanding of your company and its lead generation and revenue goals. The most popular players in the space are HubSpot and Marketo.
Recommended Free Tool: HubSpot Marketing Free
4. Email Marketing
If you're serious about connecting with your customers and prospects digitally, you need an email marketing tool to engage your audience and keep your brand top-of-mind.
Email marketing isn't new, and most marketers are familiar with the major players. If you're just getting started with email marketing and you have a very low budget, ConstantContact, MailChimp and Emma all do a good job managing static lists and providing easy-to-use email templates and basic reporting.
If your company is ready to take it up a notch, all-in-one marketing automation tools are the way to go, because they include powerful email marketing tools within the software suite. These systems make it easy to create email and lead nurturing campaigns, track user engagement and email performance and optimize campaigns over time.
Recommended Free Tool: MailChimp
5. CRM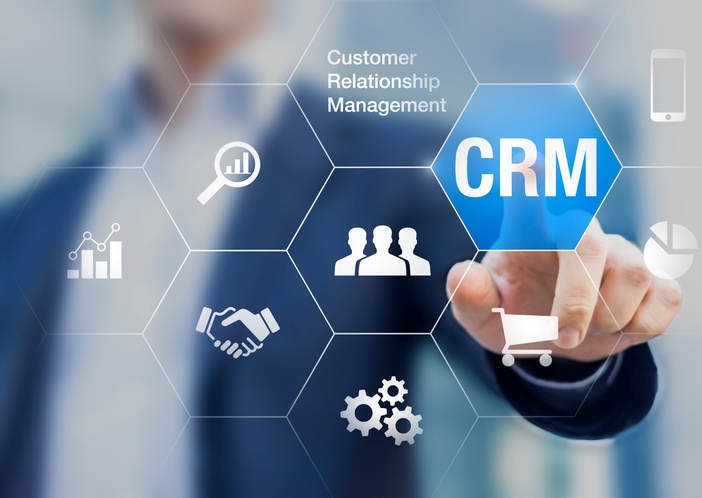 Customer relationship management (CRM) software is an easy way to gain efficiencies and improve ROI for your marketing department. CRM software helps you manage leads and hand off the best opportunities to your sales team. You can also track marketing and sales activity for your sales leads and provide your sales team with context to help them have warmer conversations that lead to higher close rates.
Today, there's no excuse not to have a technology solution in place that takes the hassle out of managing contacts, scheduling meetings and forecasting your pipeline. There are tons of good CRM systems. HubSpot CRM is a good one to try - it's free and has an extremely low learning curve.
Recommended Free Tool: HubSpot CRM
With these five essential elements of a marketing technology stack in place, you're well on your way to driving leads and revenue through your marketing efforts.
Learn more about the leveraging the power of marketing technology to increase leads and revenue in our live webinar, Attract, Convert and Close More Customers with Marketing Automation, on June 6, 2018. Register now to save your seat.