Thread Marketing Group and Toledo's Black Cloister Brewing Company have been creating can and tap handle labels for Black Cloister's craft beers since March of 2016.
Thread's team recently received international recognition from Graphic Design USA as part of its annual GDUSA American Package Design Awards. Thread was recognized for the design of the 12 oz. can used to sell Helles Angel, Black Cloister's lager. The can's design was part of an overall program which created a resonant graphic identity including tap handles, posters and merchandising for the brewery, which was modeled after the abbey where Martin Luther lived.
The idea behind Thread's design approach was to give the Black Cloister brand a unique look that captured its bold attitude through custom typography and a distinctive illustration style.
The founder of Black Cloister, Tom Schaeffer describes the Helles Angel design as "a perfect complement to the overall brand," adding that the Helles Angel logo "captures the spirit of Black Cloister perfectly."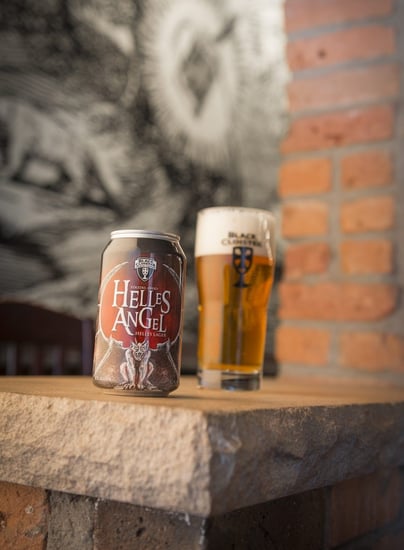 Graphic Design USA's award has for more than 50 years celebrated "the power of design to advance the brand and forge an emotional connection with the buyer at the moment of truth." The American Package Design award is the fastest growing award at Graphic Design USA and one of the most selective such awards in the industry, coming from more than 2,000 entries.
"We're very honored to receive this level of recognition," said Judy McFarland, the President and CEO of Thread Marketing Group. "Whether there's an award at stake or not, our goal is always to provide our clients with the highest level of creative excellence."
Thread has also designed tap handles for Black Cloister's seasonal specialty craft beers such as Pale Rider, Rekindle, Bonhefeweisen, Hildegard, and Mary Mangolene.
If you find yourself in downtown Toledo, Ohio (near Thread's home in west Toledo) make a pit stop at the Black Cloister to experience one of these unique craft brews for yourself.