All companies know that they need SEO (Search Engine Optimization) for the success of their website. Search Engine Optimization is the process in which you design and create content for your website that search engines favor. SEO is like spices and seasoning. Without it your website is bland and flavorless to the search engines. But did you know that you can overseason your website to the point where the search engines find it unpalatable. Google's algorithm not only rewards websites that do proper SEO, but it also punishes websites that over-optimize or try to game the system.
The Google Penalty and SEO

One of our clients came to us with a major problem. They didn't show up in Google's search results page. The most concerning fact was that they didn't even show up for their company's name. We first started our investigation with Google Webmaster Tools. That is when we discovered that Google had hit them with a "Thin content with little to no added value" penalty. We then went into Google Analytics to see when this penalty was applied. Way back in January 2014, they had about 20K visits coming from Google, the next month they barely scraped out 2K visits. That was a 90% drop in website traffic in just one month. Eventually, they bottomed out at a mere 400 visits per month from Google. Since they didn't have an SEO company monitoring their website, this event went unnoticed for almost two years.

How did the Google Penalty happen?
The client had previously hired an SEO company that didn't keep up to date on Google's changing algorithm. Their strategy was to create a webpage that was heavily optimized around one keyword and the state Michigan. By itself this wasn't enough to get a penalty from Google; what they did next got them in trouble. They then proceeded to create 49 new webpages with the same content only they swapped out Michigan for each of the other states. Then they repeated the process each time with a different keyword. So when all was said and done, there were over 200 new webpages with almost identical content that no person would ever want to read.
Google's main goal is to bring users to a website that is relevant to their search and that they will want to spend time on because the website has answers to their questions. With over 200 pages of near identical content Google knows that no human would want to read this and had determined that this was done in an attempt to game the system. Coming to that conclusion, Google handed down a penalty and removed our client from the search result page.
Overcoming the Penalty
The first thing Thread did to overcome the penalty was remove all the offending pages. Then all the current pages and new pages were rewritten to proper SEO standards. Then the website was submitted back to Google to review. This is where we hoped Google was in a benevolent mood as this type of penalty could have resulted in a permanent ban from the Google search engine. This may have required a start over with a completely new domain name.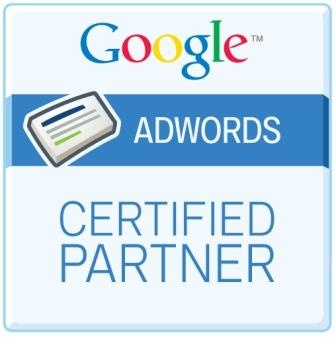 It has been almost 8 months since the penalty was removed and the website has regained about 40% of its original Google traffic. Since the website sat stagnate with the penalty for almost 2 years, competitors had gained a 2-year lead in optimizing their own websites. So while the initial recovery is promising it will be a long hard fight to regain all the client's lost traffic.