As a rising Junior at the University of Dayton, I was so thankful that Thread Marketing Group offered me an internship position for Summer 2019 in my hometown of Toledo, OH. A first internship entails many learning opportunities for any student, but I didn't expect to learn as much as I did. Throughout the past 3 months, I've been working with various clients across service lines including PR, Social Media, Web, etc, and these are the 5 main things that I have learned about working in the business world with professional adults.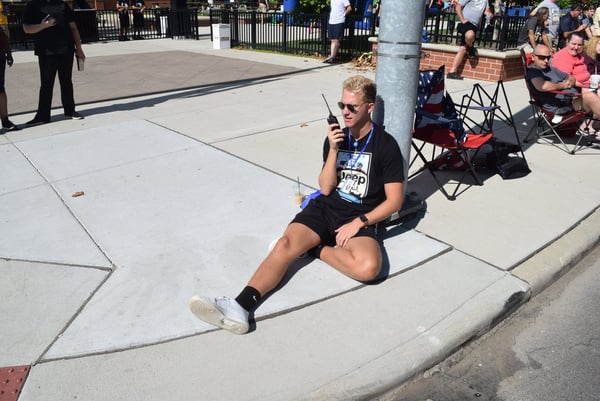 It's okay to ask questions.
Especially being the only intern in the office, I had a lot of questions during my first couple of weeks. Not only questions about my assignments, but questions about regular office life: where do I eat lunch, who do I report to, etc. The main thing I learned was that these people who have worked in this environment for a long time want you to ask questions. They've all been in a similar position. Everybody has had a first day at some point in their life. I could not have asked for a more welcoming environment at Thread; everyone was so incredibly helpful and truly cared about presenting me with everything I needed to make this experience as educational as possible.
Step out of your comfort zone.
An internship is meant for growth. As a marketing major in college, I have a lot of options when it comes to what category of marketing I want for my primary focus. It's important to take opportunities from every angle, to experiment and see what you're best at. When I was learning how to use WordPress and how to make updates to certain client websites, it was something I never thought I would be interested in. You never know, you might surprise yourself!
Messing up is expected.
One thing that was hard for me to remember was "I was the intern". Interns are not hired to be perfect. Interns are hired to gain knowledge of the professional world. Especially if this is your first experience, you're going to mess up a time or twenty, and that's okay. The important thing to remember is that you're not expected to do everything right the first time. Take your mistakes as a learning experience.
Keep yourself interested.
As in intern, you're going to get assignments, but you're also going to have some free time on your hands. During this free time, do not stare at the clock waiting for it to hit 5:00 pm. Instead, research your company, research your clients, read blog posts about your professional interests, etc. Keeping yourself interested and motivated is essential to ensuring success.
Use what you learned to your advantage.
The lessons you learn during your time as an intern will be incredibly useful. This is not just something to put on your resume under the "experience" section. This is the knowledge that will set you apart from other applications in future job opportunities.
Concluding a Very Experiential Summer
Working at Thread has been nothing short of working with a group of very talented, professional, and hard-working people. They have all shown me what it's truly like to work in this type of setting, reinforcing that this is exactly what I want to do after college. As I have worked on Toledo Jeep Fest for the majority of the summer, I've seen first hand what it takes to plan an event that over 60,000 people attend, which is something I never thought I'd be doing.
Once again, thank you to Thread Marketing Group for such a wonderful experience this summer.