A strategic partnership with a marketing agency can be a great investment, but evaluating and selecting the best marketing agency for your specific organization and its goals is a challenge many marketing and sales leaders face.
With so many marketing agencies out there, in order to find the one that's best for you, you'll need to know exactly what you're looking for and how to find it.
Below are six steps to help you evaluate and select the best marketing agency for you.
Step 1: Understand your goals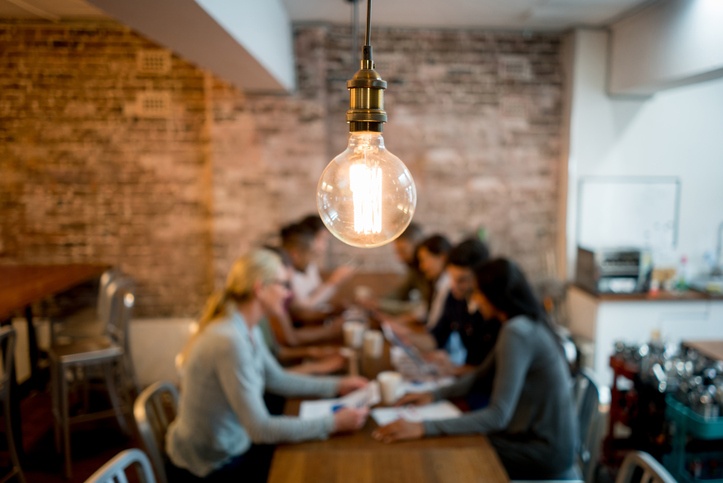 Before you even begin your search for an agency, you should determine what your top priorities and goals are for working with one. Make sure that all decision-makers involved in the process agree on what the goals are. Are you looking to generate more leads for your sales team? Drive more visitors to your ecommerce website? Get more Facebook followers? Increase monthly subscriptions? By how much? In what time frame? Equally as important, make sure you have a budget designated for marketing initiatives. Budget is usually determined as a percentage of annual revenue. If your company, service or product is new to the market, the first-year marketing budget should be considerably higher than in year two and beyond.
Taking the time to think about and understand your marketing and sales goals is an important step because it gives you a framework for evaluating potential agency partners.
Step 2: Research
Once your organization has established its goals, it's time to begin your search for the best marketing agency for you. Build an initial list of 10-12 agencies that you're interested in learning more about.
Review each agency's website, marketing content and social media to get a feel for what each agency is about and whether they might be a good potential partner for you. Be sure to get an idea of each agency's core capabilities – are they a web development firm? An SEO shop? A full-service agency? Do they offer print? Social media? Marketing automation? Lead generation? Also, do they have industry-specific experience?
As you conduct your research, be sure to check out independent, third-party review sites as well, like Google or Facebook. You'll want to get a sense of not only what each marketing agency has to say about itself, but also what others have to say. Narrow your list to the top 3-5 agencies that you want to speak with.
Step 3: Initial outreach
Once you've gotten your list of potential agency partners narrowed down to 3-5 candidates, the next step is to reach out to each one to engage in a dialogue. Contact each agency and let them know you'd like to talk and get a better idea of what working with them might be like. Helpful hint: if you reach out to an agency asking for an initial meeting and they don't get back to you promptly, run the other way.
Step 4: Ask a lot of questions
Engage in initial conversations and presentations with your top 3-5 agency candidates to learn more about each organization. If your schedule and geography permit, try to attend these meetings in-person. You'll get a better feel for each agency, its team and its atmosphere. During these meetings, each agency should be able to tell you in a remarkable way how they'll help you achieve your goals.
Use these opportunities to ask a lot of questions. Here are some things you might want to ask about:
Pricing – Marketing agencies can have any number of pricing arrangements for their engagements. Find out whether the agency uses retainers or if they are project-based. Do they use a blended rate?
Structure - Do they work with any outsourced partners, or is all work completed in-house? How are accounts assigned? Who makes up each team? Do they have a formal process?
Technology – What types of technology does the agency use to get its clients results? What website platforms do they build on? Which marketing automation platforms do they typically recommend? Do they use any instant messaging tools? What about screensharing?
Communication – You'll want to find an agency partner whose communication style aligns well with yours. Do you prefer to be contacted by phone, text, email or instant message? Does the agency use conference calls or video conferencing? You can also use this opportunity to set expectations around timelines for delivery. How does work move through the agency? What does their process look like for providing feedback and revisions?
Results – Ask each agency what types of results they typically get for their clients and in what time frame. If an agency isn't delivering results like the ones you need, remove them from the list.
Team – Ask to meet the team of people you'll actually be working with. A lot of marketing agencies put their best foot forward when it comes to generating new business, but it's important that you also meet and feel comfortable with the individuals who will work on your account. Schedule a separate meeting if necessary to talk to the team and ask them some questions individually. How much experience do they have? What do they like best about their job? What types of clients do they like to work with?
Typically, following this initial meeting, a marketing agency will get to work putting together a set of recommendations and a proposal for your review.
Step 5: Ask for case studies, examples and testimonials
As you process your feedback on each of your top choices and begin to evaluate proposals, reach out to each agency and ask for references. Each agency should be able to provide you with at least a couple of references, client testimonials or case studies that showcase customer success. Ask for references or supporting materials that are pertinent to your goals, audience or industry. Your top choices should have no trouble providing you with a short list of references to confirm what their client experience is like. Contact each agency's references so that you can get some simple feedback about working with each group. Remember to be patient as you conduct this step, since the reference is helping out voluntarily.
Step 6: Review proposals
Take the time to review each agency's proposal carefully, as this will likely not be an apples-to-apples comparison. Ask as many follow-up questions as necessary to get you feeling comfortable with the contract, and don't be afraid to negotiate any of the terms. A contract, after all, is a negotiable instrument. Be sure that you are absolutely clear on the steps that will immediately follow once you've signed the proposal.
Evaluating and selecting the best marketing agency for you doesn't have to be an overwhelming exercise. Follow the steps outlined above to ensure you conduct your search purposefully and with due diligence. The result should be a great partnership between you and a marketing agency that will help you achieve your marketing goals.
Learn how a strong agency partner can help you generate demand and leads for your business. Contact Thread Marketing Group today to schedule a free marketing consultation.