The Midwest is full of world-class marketing events this summer. With warmer weather finally here, it's a great time to feel refreshed, get inspired and expand your marketing knowledge at some upcoming can't-miss marketing conferences.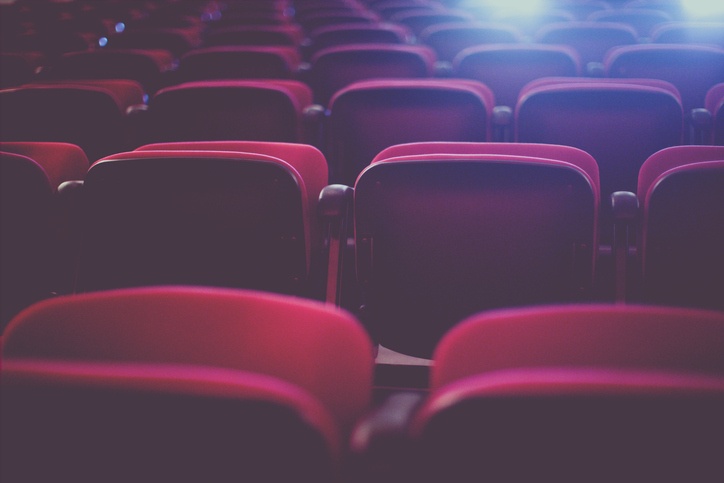 Below are Thread's picks for the top five marketing conferences in the Midwest this summer.
1. IRCE
June 5-8, 2018
Chicago, Illinois
The Internet Retailer Conference & Exhibition, better known as the IRCE, is the world's largest ecommerce show. IRCE provides you with the latest in ecommerce education, along with the largest expo hall in the industry full of the latest solutions. ICRE is your one-stop shop for all things ecommerce.
This year's conference, held in Chicago, offers two full conference days with various tracks (June 6-7), with pre- and post-conference workshops on June 5 and June 8. Bonus: IRCE is welcoming special guest speaker, author Seth Godin, this year.
For marketers in the digital world, DigiMarCon Midwest 2018 is a must-attend event this summer. The Midwest arm of the DigiMarCon digital marketing conference franchise is back this summer, June 20-21, and will be held in Chicago, at the Hyatt Regency McCormick Place.
Whether your goal is to reinforce customer loyalty, improve lead generation or drive deeper customer engagement, DigiMarCon Midwest 2018's agenda will help you to enhance your marketing efforts. Sessions will focus on building website traffic, expanding brand awareness, improving customer service and gaining insight into today's latest digital tools for marketers.
Learn more by downloading the DigiMarCon Midwest 2018 brochure.
The inaugural Ohio Marketing Summit is an exciting one-day event that will bring together over 250 Ohio-based brands to share fresh ideas, solve problems and make meaningful connections.
The Ohio Marketing Summit will gather marketing leaders from some of Ohio's most iconic brands, agencies and technology partners, including Great Lakes Brewing Company, the Cleveland Cavaliers, White Castle, DHL and more. The agenda features interactive panel discussions on hot marketing topics as well as networking sessions throughout the day. There's even a fun refreshments and cocktail party to close out the day. The conference will be held August 21 at the Ritz-Carlton in downtown Cleveland, footsteps from the shore of Lake Erie.
Content Marketing World Conference and Expo is a not-to-be-missed mega-conference on all things content marketing. This conference is for people who are serious about using content to build business. Touted as "the largest content event" in the world, the 8th annual Content Marketing World conference is hosted in downtown Cleveland and attracts top content marketing talent each year.
Last year, over 3,600 marketers from more than 50 countries attended Content Marketing World, with even greater numbers expected this year. In addition to more attendees, expect more brands, more breakouts, more hands-on labs, and more networking than ever before.
Need some help justifying your trip to Cleveland? Download the Justify your Trip letter!
The Digital Summit Detroit conference brings together some of the world's most influential marketing leaders and the most innovative brands. The conference attracts world-class speakers and companies: Google, Facebook, Microsoft, AirBNB, Uber, Pinterest, Etsy, Disney, Twitter have all attended in the past. This year, we're looking forward to speakers from Buzzfeed, Adobe, Google, IBM Watson, Salesforce and more.
Digital Summit Detroit features 45+ in-depth sessions and workshops to help you not only stay ahead of the latest digital trends, but also provide you with tons of practical, game-changing takeaways you can immediately apply to your marketing strategy. You'll leave with access to all speakers' presentation decks and more digital marketing knowledge than you'll know what to do with.
Join Thread Marketing Group for a free live webinar, Attract, Convert and Close More Customers with Marketing Automation, on Wednesday, June 6, 2018, at 2:00 pm EDT. You'll learn everything you've ever wanted to know about how to leverage the power of marketing automation technology to generate new customers and more revenue for your company. Click below to register now and save your seat.