Thread Marketing Group is excited to be providing public relations and marketing support for Buff City Soap's Holland location, which has had a successful and impressive first year of business.
Buff City Soap focuses on creating and selling handmade products that avoid harsh ingredients and are full of nourishing plant-based minerals that satisfy their customers and their skin. Ranging from hand soap to shampoo bars, from bath bombs to facial cleansers, from lotions to laundry soap – their products are guaranteed to make you feel and smell clean.
While many businesses have been struggling due to the coronavirus pandemic, Buff City Soap has been a popular spot during the crisis. Since customers are more focused on their hygiene than ever before, Buff City Soap's sales have consequently been thriving.
Their service is truly unmatched, as they provide a unique and memorable customer experience, setting them apart from other bath and hygiene product stores. They engage and connect with their customers by allowing them to create and personalize their own bars of soap in the store, customizing the scent and color of their fresh, handmade products. To kick off the partnership, Judy McFarland, Leslie Verral and Whitney Rofkar fittingly got hands-on with the client and rolled up their sleeves to make some personalized soap!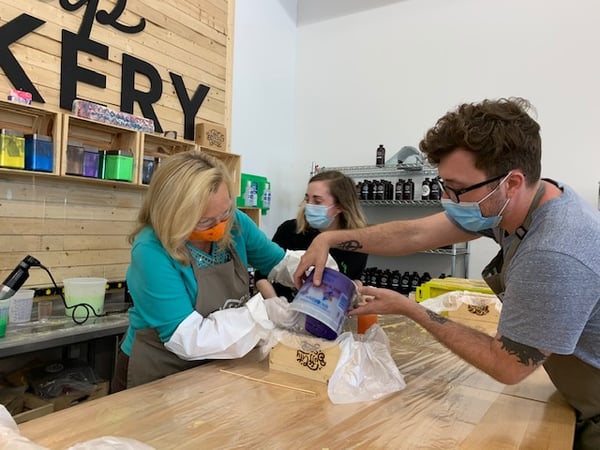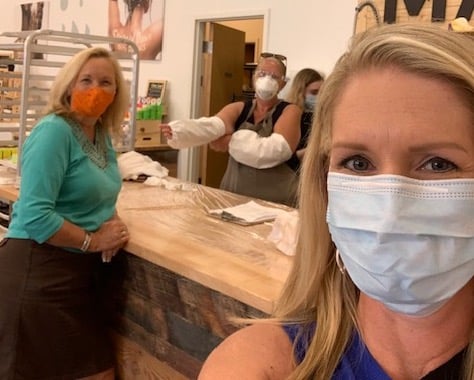 Buff City Soap's success is a direct result of the hard work and dedication of Nick Kunkel, owner of the Holland franchise, as well as the amazing products he creates. Not only is he focused on running his own business, but he also dedicates much of his time to working with the community and partnering with local groups to help them raise money by using his outstanding customization and design business model to quickly and superbly fulfill fundraiser requests.
After recognizing their high sales and remarkable community involvement, Kunkel decided to open another store in Toledo in Secor Square this fall. Follow Buff City Soap on Facebook for more details on the store opening!
Thread's top-notch work helps bring awareness to our clients, leading to outstanding results and immediate success, like that of Buff City Soap.
Buff City Soap was featured on the front page of The Blade's business section on Sunday, August 3rd, 2020, on the heels of the Holland location's one year anniversary of opening in the region.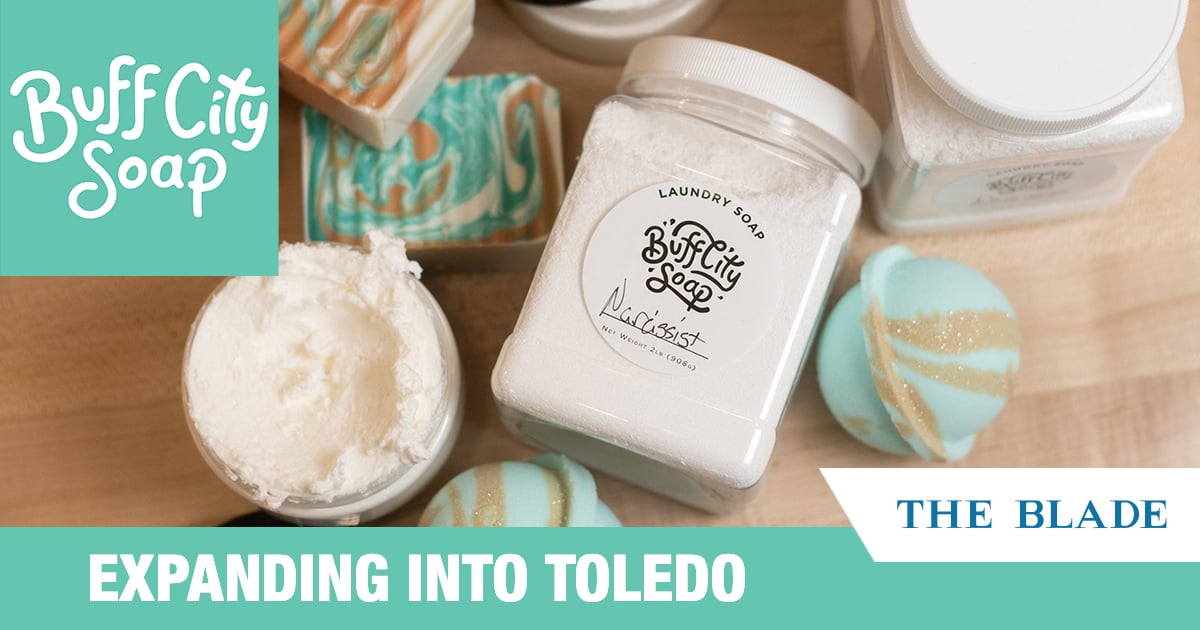 Do you also want to increase your sales and see your business develop immediate results and success? Connect with us.