If you are a nonprofit organization, here are three important marketing trends you should include in your 2019 planning.
1. The Revival of Email
As the reach on social media channels like Facebook declines through stricter algorithms and policies, nonprofits should ramp up email communications. By 2021, 7.7 billion email accounts are expected worldwide. Smartphone users check emails 81% of the time on their device. And with 59% of email opens occurring on mobile, you need to ensure any landing page click thru's are mobile optimized as well.Email marketing is a great way to stay connected to current supporters. Identify volunteer opportunities, fundraising campaigns and provide a personal connection that cannot be realized in other forms of communication. Segmenting your database is an important piece of the email marketing puzzle. Tapping into the younger demographic is a great way to create growth for your organization. Millennials are more likely to utilize online donation opportunities. 87% of Millennials donate to nonprofits each year and with 93% of Millennials learning about an organization through the website, email provides a great way to link them through.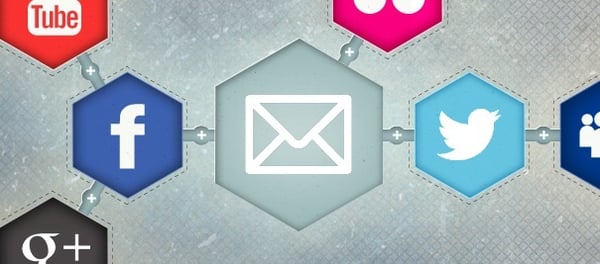 2. New Use for Social Networks
While social media may not give you the impact it once had, it should remain a component of any nonprofit marketing strategy. Social media networks are still a great place to tell your organization's story.
Live reporting on vehicles like Facebook Live, #LIVE on Periscope and Instastories on Instagram, provides new opportunities to engage current followers. Information live-streamed over social channels can then be repackaged and used in blogs, email and other social content.
Social media is also expanding its interaction with nonprofit organizations by providing additional fundraising opportunities and potential revenue streams.
Facebook's fundraising tools include the Donate Now button which can be added to a nonprofits Facebook page and fundraiser campaign pages. Facebook does charge a 5% fee but that still puts 95% of funds donated back into the organization. Nonprofits need to have a strategy before jumping in that includes an engaged and active community of Facebook fans. And be aware that donor info will be limited so the opportunity to build a relationship may be slim.
YouTube also has a nonprofit program. We all know that video content can engage and educate a vast array of audiences. Harnessing this potential is important to any nonprofit organization. Features especially useful to nonprofits allow you to link anywhere and create donation cards to assist with fundraising. YouTube also provides a great way to show the impact your organization has on individuals and communities.

3. Google for Nonprofits Program
The YouTube nonprofit program is a part of the larger Google for Nonprofits program which includes special offerings designed to improve collaboration, reach and engagement. Other elements of this larger program include G Suite for Nonprofits, Google Ad Grants, Google Earth and Maps and Google donation tools.
G Suite for Nonprofits provides access to G Suite basics, including Gmail, Docs, Calendar, Drive and Hangouts Meet at no cost to your organization. These tools can improve productivity and collaboration.
Google for Nonprofits also provides Google Maps Platform credits to assist your organization in sharing your impact in a visually compelling way.
Google Ad Grants provides access to $10,000 of in-kind advertising every month for text ads to qualifying organization. These ads can assist in attracting donors, recruiting volunteers and raising awareness for your organization.
Nonprofit organizations tackle big challenges in this world. They have a have a strong purpose, which is a necessary foundation for great storytelling. This combination of structured purpose plus meaningful stories enables non-profits to create content that matters to people's lives which can be educational, inspirational and shareable. Don't miss out on some of the best ways to share your organization's stories in 2019.