Connecting Kids to Meals (CKM) is one of the largest hunger-relief organizations in Northwest Ohio, having served more than 5 million nutritious meals to children in over 15 years in operation. Thread Marketing Group started working with this community organization in 2017. In fact, Whitney Rofkar, one of our team members is a CKM board member and helps keep this important issue and organization front and center in Northwest Ohio.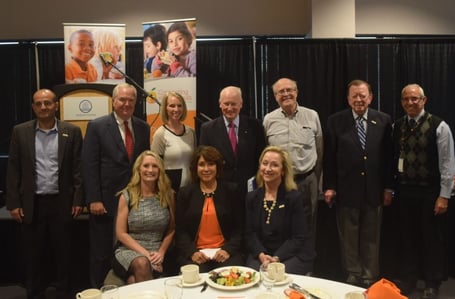 Last week, Whitney and other members of the Thread Marketing team, joined with over 200 local businesses and community leaders to help raise awareness for the important and pervasive issues of childhood hunger in Northwest Ohio. At a sold-out CKM luncheon, speakers shared information on our region's most vulnerable - our children, the elderly, disabled and the working poor. Individuals who shouldn't have to wonder where to find their next meal.
Dr. Romulus Durant, Superintendent of Toledo Public Schools, explained that "poverty rates for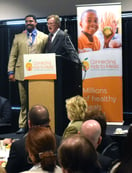 Lucas County remain alarmingly higher than the state average.
More than 30,000 kids in Lucas County live within families whose income is at or below the poverty level and 80 percent of the children attending a TPS school qualify for free or reduced meals during the school year. A full belly and nutritious meals are critical to kids learning and thriving in school … and life."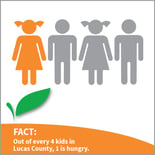 CKM is making a big difference to kids in Northwest Ohio and Thread is honored to help this community organization share their story and mission. We all can play a role in the solution – from community-minded businesses to caring individuals looking to support our most vulnerable. Anyone, and everyone, can get involved by donating, volunteering, and spreading the word about the important work being done by CKM. Every dollar is an investment in our kids and their futures.
Want to learn more? Take a look at the CKM video and see how you can get involved.