If you had asked me last fall what my plans were for the summer before my junior year, they would not have included dealing with a global pandemic and learning through a remote internship. My name is Ansley Carr, and I am from the Atlanta area. I am entering my junior year at the University of Alabama pursuing a dual degree with a B.S. in Marketing with a minor in Entrepreneurship and a B.A. in Dance. As a member of Alpha Omicron Pi, Riptide Dance Crew, and the Alabama football fanbase (roll tide!), and more, I am very involved on campus.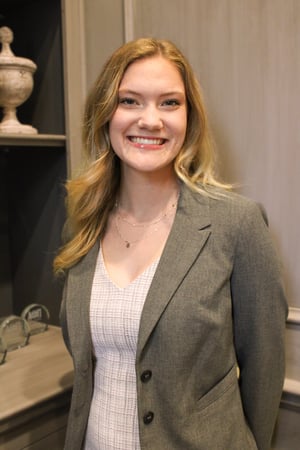 Before the coronavirus hit, I planned on spending my summer in North Carolina as a merchandising intern for the American Dance Festival. I was thrilled to gain professional experience, especially in a role where I could work on the business side of things as well as take dance classes in my off hours. Inevitably, the festival, set to begin in June, was cancelled.
The opportunity to intern remotely with Thread Marketing Group is exciting because it gives me a glimpse into what the future of marketing might look like and help me gain real-world skills. With schools and many workplaces transitioning online, it is very beneficial to have this experience.
Many college students have made changes to their academic plans due to COVID-19. Some had their semester abroad cut short, others had graduation ceremonies postponed, others have chosen to lengthen or shorten their studies. There is no doubt that the effects of the pandemic will be felt in all students' lives.
But, one lesson I have learned throughout this process is to roll with the punches and appreciate all opportunities that I am awarded. Whether it be advancing professionally, building relationships, or learning something new, there is always room to grow. The world is changing quickly, so I am learning to change with it.