As the coronavirus pandemic continues to impact companies, schools, and individuals, it has also changed the summer, work, and school plans of college students throughout the country. Students already had to accept the unfortunate news that they wouldn't be finishing their spring semesters as planned and that they wouldn't be having the summer they expected, and now they will need to learn how to face the unique challenges and excel under the new guidelines and restrictions for this upcoming school year.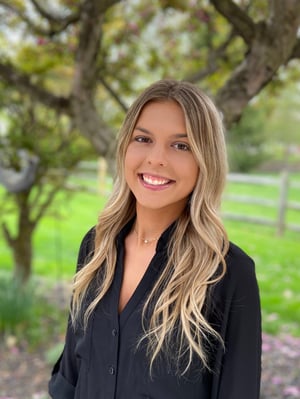 My name is Bri Schoepf, Thread Marketing Group's summer intern and incoming senior, who had to experience the sudden shift from learning in a regular classroom setting to the online learning environment at the end of my junior year, and will likely have to adjust to an entirely different setting again for my senior year. Three out of my five classes for the fall semester are going to be taught online so far, and I am prepared for the other two to become virtual as well, with COVID-19 quickly spreading throughout my university's town of Athens. Amid all of the uncertainties, I am eager to continue and complete my college education, whether that be in the classroom, through a virtual platform, or a combination of both.
Although I learn concepts and retain information much more effectively in person, the use of technology and the virtual learning environment has taught me a lot about myself and my capabilities, giving me the opportunity to sharpen my skills and gain a new sense of self-motivation during the world's most difficult times. This major transformation has helped me realize that learning is still learning – whether you have to create your own schedule from home or if you have the privilege of going into a structured classroom.
I am studying strategic communication at Ohio University's E.W. Scripps School of Journalism, with a minor in marketing. Aside from my busy class schedule, I spent much of my time junior year serving on the executive board as the Director of Creative Services for the school's student-run public relations and marketing firm,1804 Communication, and was elected as Director of Business Development for this upcoming school year. On campus, I am also the Digital Content Intern for the College of Business, where I am responsible for creating social media content and strategy, as well as writing news articles and feature stories for the college's website.
While I enjoy being in an office setting, surrounded by professionals who I can get to know and learn from, I am grateful that technology is allowing me to continue working and learning remotely for both my role in the College of Business, as well as my summer internship with Thread. Working two internships from home has helped me realize that I can work independently and set and meet my own deadlines, while also collaborating with others and learning more about the industry than I could learn on my own.
Learning online, whether through classes or internships, is a difficult adjustment with many obstacles, but I am appreciative that I get to continue growing personally and professionally through this digital world. Through my online coursework at the end of last semester, I was able to figure out what works and what doesn't work for me and my learning style, and am now much more prepared to take on the virtual learning environment that we will likely encounter again in the near future.
While I would like to have a "normal" senior year with in-person classes and the opportunity to continue gaining hands-on experience in my organizations, I know that we must do whatever we can to help prevent the spread of COVID-19. I'm forever thankful that I get to continue to learn more about the marketing field, as well as my own skills, capabilities, and interests each and every day through the new virtual environment, which would not be possible under our current circumstances without our prevalent access to technology.