I had a conversation with a recent college graduate last week and I asked him if he used LinkedIn to prep for a meeting. His response surprised me. "I already have a job. I don't need LinkedIn." Really? In this time of big-data, constant networking and social media driven everything, LinkedIn still is thought of as just a place to find a job?
LinkedIn is so much more. And if you're not using it as part of your organizations digital marketing strategy you are missing out.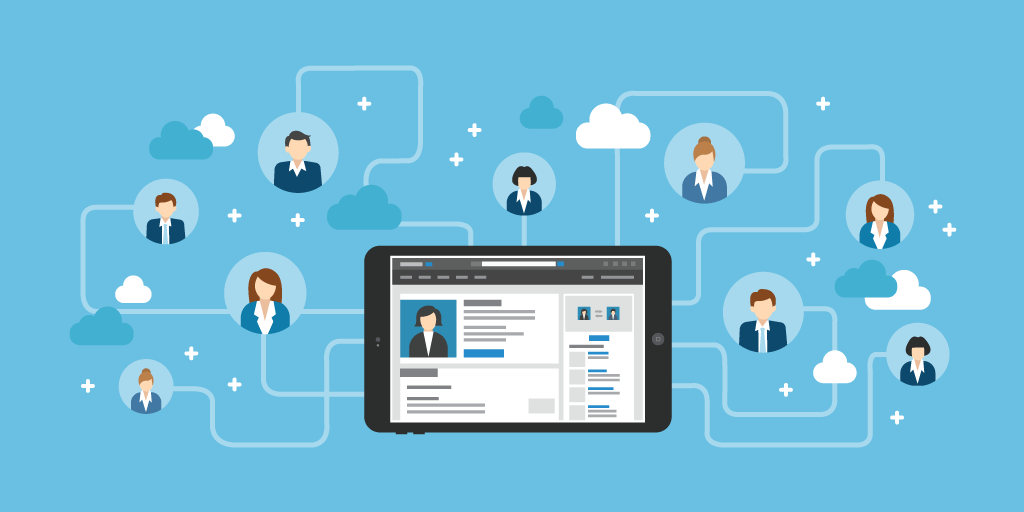 Launched in 2003 as a social networking site specifically for the business community, LinkedIn allows registered members to establish and document networks of people they know and trust professionally. Today LinkedIn, now owned by Microsoft, boasts over 560 million professionals from around the world. Imagine in a time where we are inundated with information and we believe brands and messages less and less, having a network of trusted peers, connected to others, connected to even more providing their perspective and insights on products, services and organizations from around the world. Kind of compelling isn't it?
And if that's not enough, LinkedIn has made some recent changes to its platform to ensure its relevancy in today's digital marketing environment.
LinkedIn is now integrated with Google Campaign Manager
Now fully integrated with the Google Marketing Platform, accurate attribution of every LinkedIn ad is now available inside a single, unified reporting dashboard. In the official LinkedIn blog they indicate the primary benefits are:
Seeing LinkedIn ad performance alongside the rest of your paid spend
Getting attribution for all LinkedIn ads across all impressions and interaction
Objective-Based Advertising in LinkedIn's Campaign Manager
This Beta release is designed to work seamlessly with the Google Campaign Manager. An objective-based advertising platform that starts with you choosing the objective that matters most. Looking to drive traffic to your website? It will start you right there by only offering up the ad formats and features that are designed for traffic building. The tool can also provide:
Forecasted results based on input and comparisons to look-alikes
Updated targeting interface that's easier to use
Easier Video Sharing on LinkedIn


Earlier this year LinkedIn introduced native video sharing. As of a few days ago, they have made video sharing even easier with a new Vimeo integration. The latest news from Digital Trends highlights not only easier publishing with the Publish to Social tool, but the ability to see video analytics from LinkedIn and gain better understanding of how videos perform on this network. Posts on LinkedIn with rich media, like videos and photos, have a 38% higher engagement level than link-shares.

With all these new enhancements it is time to think about LinkedIn as more than just a profile page for yourself or your company. Engagement on the site is growing. Professionals are reading over 130,000 articles posted each week and members are liking, commenting and sharing at nearly twice the rate of last year.

If your LinkedIn marketing strategy is limited, it's time to take another look at its ability to grow your audience and drive results. Not sure where to start? Here are a few ideas to get the ball rolling:
Get your employees connected to the company page
63% of Americans trust people like themselves. Your employees can deliver a trusted message and help expand your reach. LinkedIn research shows that content shared by employees has 2X higher engagement than when it's shared by a company.

Share content that makes sense
In this age of Inbound marketing, understand what is important to customers and prospects. Original content and shared content, as well as company updates, client news, industry trends and other information that shows you know what is happening in your business.
Now that it is easier than ever to share video, take advantage of that opportunity. If not video, always be sure and include a compelling visual that matches the message.


These tighter networking circles can align with your industry, business goals or topics for discussion. Look for industry associations and professional groups. Those of us involved in marketing may be interested in the Medical Marketing & Communications group or BtoB Marketing Group.

Heading into 2019, digital advertising will pass TV as the leading medium in the United States. And digital marketing is hard. It can be messy and cluttered and finding a way to break through all that noise is challenging for brands and companies. With all the new things happening on LinkedIn, now is the best time to evaluate your current approach to digital marketing and determine how you can better use LinkedIn in the next year.