We are pleased to announce that Jim Rush has joined #TeamThread as our new Vice-President, Strategic Relationships.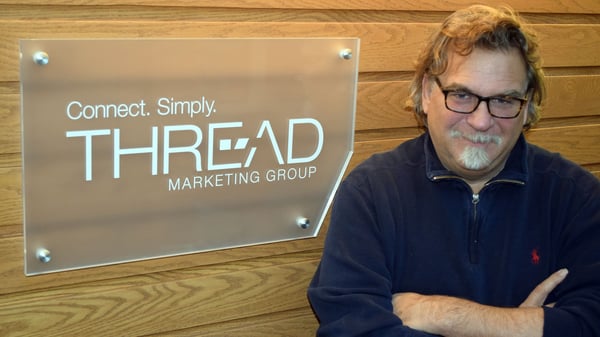 In this new position, Jim brings decades of experience and success to assist Thread Marketing Group as we pursue our purpose of impacting others by creating thoughtful, honest
communications that improve the human experience; thereby enriching and empowering people, business and community.
Jim has sought out and successfully managed business relationships across the world and we're excited to bring his international business acumen to Thread. Helping connect Thread's expertise in healthcare, education, non-profit and business to business marketing with like-minded organizations striving to make a difference in this world is a challenge Jim is ready to tackle.
Well-known for his passion and work in the marketing and advertising community, Jim has strong roots and a diverse professional background in strategic planning, account service, business acquisition and retention.
If you've got a marketing or advertising challenge or just want to welcome Jim to Thread, #connectsimply.