A rebrand can be a powerful force for change. The decision to do so is never taken lightly. In fact jumping into a rebrand prematurely can result in a significant waste of time, money and energy. All of which are often scarce resources in a nonprofit environment.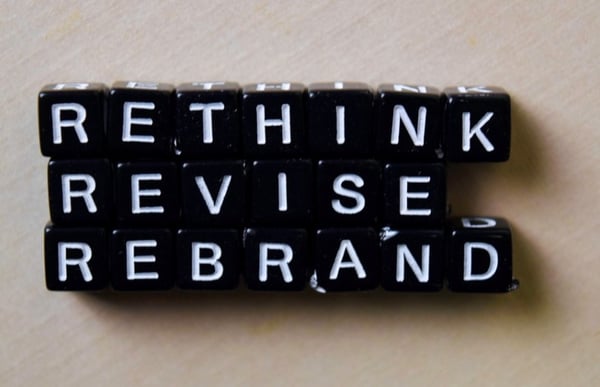 In Spring 2019, Thread started working with the Toledo Community Foundation – a leader and advocate for philanthropy in the greater Toledo region for more than 45 years – to update their website. But what started as a web development project evolved into something bigger when we all realized there was something more that needed to be done. We soon saw our role evolve as we worked to help this nonprofit answer the burning question: To rebrand, not to rebrand, or something in between?
Rebranding or something in between – a brand "refresh" – is never an easy decision. There are a couple of things you need to question.
1) Ask WHY?
Do a self-assessment of the brand.
The Toledo Community Foundation did and was actually surprised with what was discovered. With brand research, and a thorough self-assessment, they determined that evolving the Foundation's brand identity, rather than completely changing its name, was the optimal decision. The reputation and equity of its identity was a valuable asset, but no longer accurately reflected the organization's evolution in philanthropy and geographic reach.
2) Ask which TYPE?

Full Rebrand – Out with the old, in with the new!

If a self-assessment reveals a change in organizational values, clients served, or a new competitor has emerged, it's probably time to make a big change.

Nonprofit pro tip: Make sure your stakeholders are really open and engaged in the rebranding process or a full rebrand can go south fast.

Brand Refresh – Realign to ensure your branding is working most effectively.


When you determine – like the Toledo Community Foundation did – that your organization values have not changed, but other things such as geographic growth or clients served have, it's a good idea to freshen things up and evolve the brand.

Nonprofit pro tip: The goal is realignment – you do not need to change everything. Make sure your new look accurately represents your mission, vision and long-term position in the community. Be cohesive and consistent in all communication mediums from logo to brochures to website.

Brand Bump – If it ain't broke, don't fix it … too much.


Sometimes the brand just simply needs a face lift. If nothing about your nonprofit has changed, you might just need a brand bump to modernize and optimize your print and digital communication assets. Often times, organizations – especially nonprofits – suffer from brand inconsistency with fonts, colors and overall look and feel.

Nonprofit pro tip: Once you do the research and become self-aware, pick a direction. Don't be wishy-washy. All brand exercises, big and small, are challenging so push through and your nonprofit will be better for it.
The Outcome
So, with Thread's help, the Toledo Community Foundation developed and implemented a new brand identity, which addresses the organization's evolution.The organization is now "The Greater Toledo Community Foundation" with the new tagline, "Strengt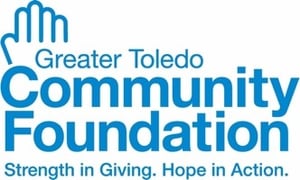 h in Giving. Hope in Action." In an effort to reflect the forward-moving direction of the company, this new brand represents the Foundation's commitment to making the greater Toledo region a better place with bold solutions and inspired philanthropy, while honoring a strong legacy of helping people and institutions give back with passion and purpose.
And just because the rebrand is complete, the hard work is not done. Because, the third question to ask is, what's our re-launch strategy?
Once you rebrand in one of the three ways described above, you have to implement a communication strategy that targets your key audiences; clients, donors, partners, etc. People that know you well, need to know you have changed and WHY.
Joanne Olnhausen, the Foundation's Director of Marketing & Communications, discussed the importance of adapting to clients' needs, "A key component of our evolution is communication. To meet the needs of traditional donors as well as next-generation givers, the Foundation is embracing a multi-channel communication strategy that will help reach and engage with all generations in the ways they like to receive information. For example, our new, optimized website is part of a new and improved online strategy, which is designed to help strengthen connections across age brackets." This is a stellar example of a nonprofit that's refreshing due to changing client needs and embracing change across mediums to enhance their brand as well as their operations.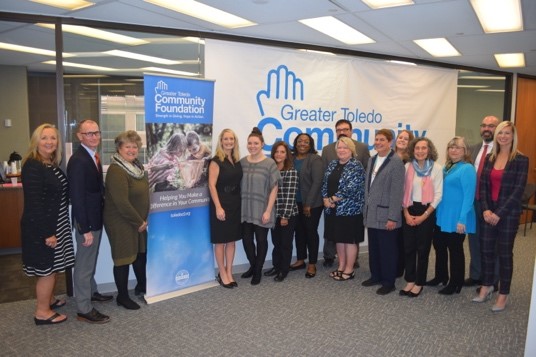 From marketing materials to social media posts to a well-attended press conference, Thread helped the Toledo Community Foundation roll out its refreshed brand identity. Generating positive media coverage (e.g., Blade feature article titled Toledo Community Foundation Rebrands as Something 'Greater' or WTOL-TV11/FOX36's broadcast story titled Name Change Revealed for Greater Toledo Community Foundation) is a key communications tactic, which ensures audiences are aware of exciting changes taking place on the inside and outside of your nonprofit.
Connect with us to discuss how the Thread team can help your nonprofit ask the tough rebranding questions and execute a dynamic launch communication strategy.