Helping Northwest Ohio's First-of-its-kind "Forest School" Make A Smash Debut
I recently had the privilege, along with my colleague Rod Frysinger, of creating and executing a remarkable media event on behalf of Maumee Valley County Day School. The educational and playful press conference showcased the school's new approach to education called "Forest School," which allows kids to be outside while learning social and educational lessons and exploring a 75-acre wooded campus.
"While Forest School is a relatively new concept, outdoor learning isn't new for Maumee Valley," explains Lynn Casto, Head of School. "We've been taking students out of the classroom and out onto our grounds for years, but it's exciting to formalize and expand the innovative curriculum. It's inspiring to see the kids go off and explore the world, allowing them to grow as they play."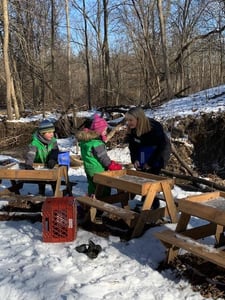 The secret to last month's successful press conference (and, almost every press conference) is: Bringing the fun! And, remember the basics:
"Bring the fun!" is the first basic
No one wants to watch speakers stand at a podium and then pose for photos. Those days are gone. You have to think out of the box and be playful. Today, all media is visual, so create something interesting to look at and observe. SHOW your news, don't just TALK about it. For example, offer guided tours like we did for Maumee Valley's Forest School, show off product, introduce people (even kids!) that bring your news to life through personal experiences.
Remember: Keep it relevant to your topic but play with ideas and have fun showing off for the press.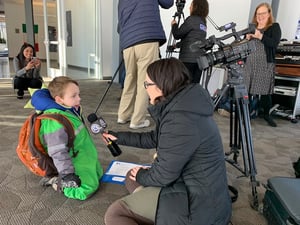 You want all relevant media outlets to cover the story for a full news cycle. Give newsrooms plenty of advance notice. Call to follow up but keep it brief. Do not schedule your presser during the morning when TV station staffers are in planning meetings. Lastly, keep your speakers from giving long talks.
Location … Location … Location
Choose an easy location for the media, make parking obvious, but most importantly take advantage of a location that helps tell the story behind your news. At MVCDS, we used a room that created a forest backdrop, and we quickly went outside to let the media observe kids learning.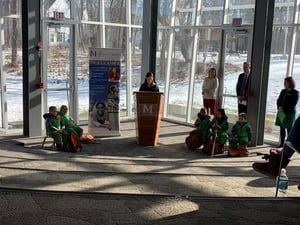 Social will help you get the most play out of your presser
Live stream and really give your fans a chance to interact with your news in real time.
Maumee Valley Country Day School in Toledo, Ohio offers education to children from preschool through grade twelve. Their mission is to enable students to become enlightened, compassionate, and contributing citizens of our global community while preparing graduates for their best opportunities in higher education.
I, along with the team at Thread, partner with many education-related clients – including the Toledo Public Schools, DeVry University, Florida Metropolitan University, and Lourdes University to name a few – to showcase how fun and inspiring learning can be in today's ever-evolving world of education.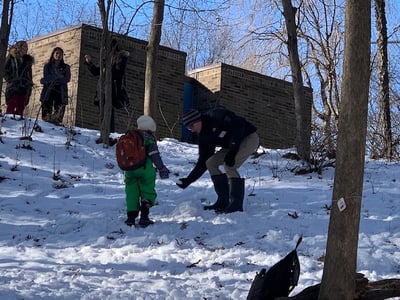 We've handled our share of press conferences, and we specialize in orchestrating ones that stand out and help our clients reveal their exciting news to the pubic.
If you want to ensure you stand out at your next press event ... simply connect with Thread.