Most established organizations recognize the importance of marketing and the effect it has on sales, customer growth and retention, brand awareness, legitimacy ... the list goes on and on. The problem is that effective marketing is not something that is "one and done." It takes time. Time for research, planning, strategy, execution, follow up and time to start all over again in today's ever-changing business environment.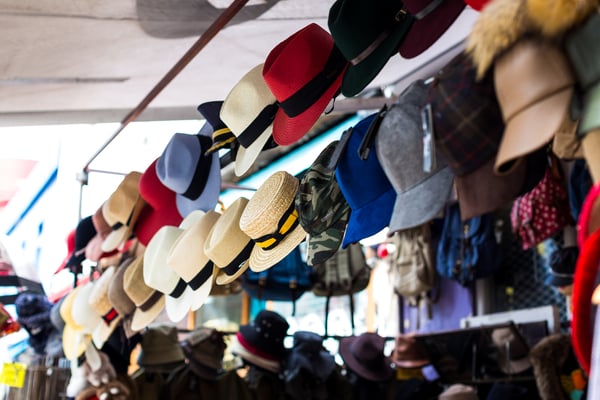 Many professionals today find themselves fulfilling many roles (referred to as "wearing multiple hats"), and when marketing is just one of many responsibilities it often takes a backseat and things just don't get done. Though easy to put on the back burner, it's important to remember that marketing puts organizations in front of consumers and maintains the brand's identity. It's a MUST HAVE. And, if you need to bring someone onto the team to own those initiatives, it will prove a worthwhile investment. But before you consider hiring an FTE (full-time equivalent), consider hiring an outside marketing agency. Here's why!
The support of a whole team.
Let's face it, there is a lot to marketing. Strategy and planning which leads to execution in digital or online advertising, social media, public relations, website development, analytics, SEO, etc. So many pieces to the puzzle. Depending on the size of a company, it's probably not a one person job.
There is strength in numbers when it comes to marketing, and hiring a marketing agency gives you those numbers. Agencies have the bandwidth to plan and execute all pieces of the puzzle, and can do it more efficiently. After all it's what they love and what they do.
Agencies also have resources that independent, in-house staff may not. With so many marketing channels, trends, and ongoing technology growth , it can be difficult to keep up. A good agency will keep up for you. Whether its utilizing the most current design software or recommending the web's most user-friendly CRM, an agency that is current and willing to evolve with the ever-changing world of marketing will give you the support you need to stay current and accomplish goals.
You're hiring experts.
A big challenge that independent, in-house marketers face is the "jack of all trades, master of none" trap. It is very difficult to excel at your craft when it involves so many different skills. With so many mediums and channels, it's nearly impossible to do everything well, at least on your own. An agency is the solution to this challenge.
The different teams at an agency excel at what they do. At Thread, our creative team is made up of people who live and breathe creative design. Our account team is led by executives with years of experience in communicating and understanding client needs. Our digital team understands and keeps up with the ever-changing world of digital marketing. No matter the team, they are experts at what they do. When a project calls for all of the above, our clients are getting support from a team of experts, not just a "jack." The quality of work, as well as the return on investment will show.
You put yourself first.
At Thread, our #1 brand value is "Clients First." Without our clients, our organization would not exist. Therefore, it is both our purpose and our highest priority to help our clients and deliver remarkable results. With our team of experts, and a common goal to provide exceptional client service, we offer value that cannot be matched by a single in-house FTE.
Take the next step.
Interested in exploring what an agency relationship could look like for your business or organization? Take the first step. Connect and find out more about Thread Marketing Group. At Thread, we're here to help with your marketing needs and put your first.